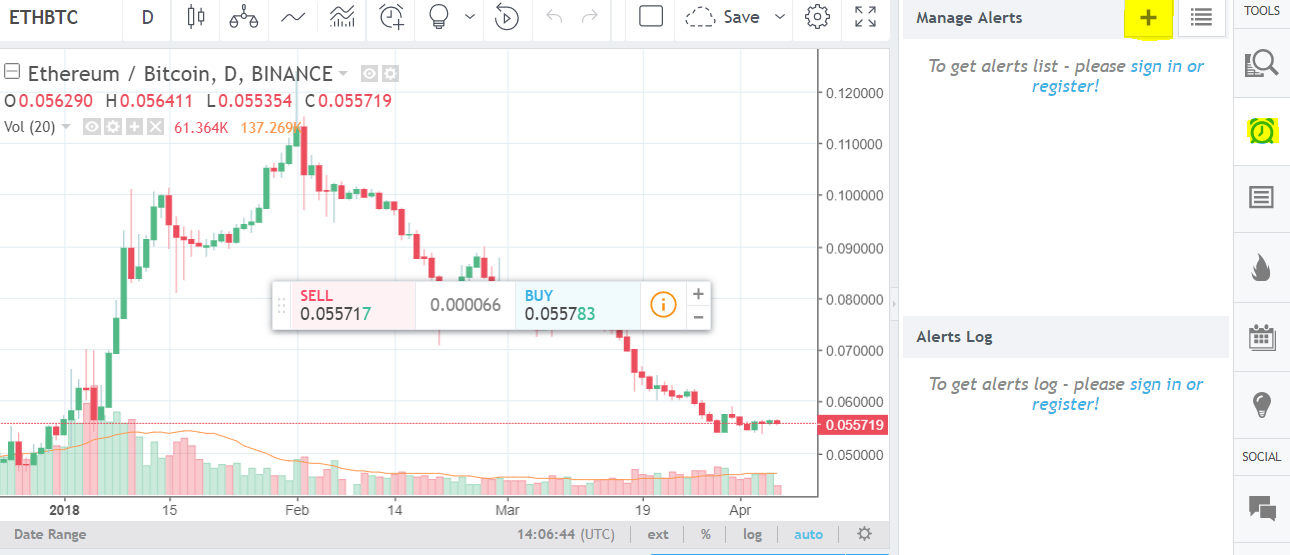 There are a few things you want to keep in mind when setting up alerts. Firstly think of an alert as a PAIR in Profit Trailer, as the Gnome-alerts signal WILL buy that pair (more than once in most cases). Secondly, you want to make sure you are not running too many pairs at once or you will use up your balance too quickly and not be able to make enough buys to exit that trade if there is a large market change.
To get a rough idea of how many signals you may want to run at a time depending on your balance, you need to estimate how many times each alert will trigger in a given time period. Check the Alerts DCA calculator (link on the right) to help you with this.
Here is a good starting example for your alert settings:
NOTE: MOST ALERTS HAVE SYNTAX ON THEIR PAGES PLEASE USE THOSE!
PRO ALERTS HERE
BASIC ALERTS HERE
FREE/TEST ALERTS HERE
a=APINAME HERE e=binance s=ETHBTC b=buy u=currency q=0.00155 t=limit p=0.25%
a=APINAME HERE e=binance s=ETHBTC b=buy delay=240 c=order
##Setting up an Alert in TradingView:
Log into your tradingview account
Identify the coinpair you want to trade (i.e. ETHBTC) and type that in the search box. (double check the correct exchange is displayed)
Choose your candle length (options next to search box)
Click the + sign to add an alert (once the alerts window is open, alarm clock icon)
You will then be prompted with a configuration box for the alerts
Enter the syntax below into the messages box, ensure that the dropdowns are reflective of what you see in the picture above (first box may be different depending on what signal you are using). Note that the "a=APINAME HERE" is not mandatory and it is only necessary when using more than one exchange account or bot. Check how to set up two bots for further instructions.
Autoview (AV) commands in the above examples work as follows:
a= tells AV what API to send the commands that will follow
e=binance tells AV to send the commands to Binance exchange
s=ETHBTC tells AV to send a buy order for the pair ETHBTC
b=buy tells AV to…well, buy 🙂
u=currency defines if it's an order for contracts or currency
q=0.00125 defines the amount of the base currency to buy (make sure to change this for your pair based on the exchange minimum)
t=limit defines the type of order to send to the exchange. Options for most exchanges are market and limit. We will be using limit, as market orders sometimes result in sub-optimal buys
p=0.75% defines how much to overcut/undercut the triggered buy order from Gnome-alerts. This is necessary to ensure that our buy order is filled more often than not, by adding an extra 0.75% to the original buy price
delay=60 tells AV to wait 60 seconds after sending the next command in the line
c=order tells AV to cancel the buy order if it's not filled (after the previous 60 second delay).